About Us
Based in B.C., the Canadian Rental Housing Coalition consists of stakeholders from local government, development and real estate industries, non-profit rental housing groups, tenant rights organizations and rental housing managers. View our Founding Members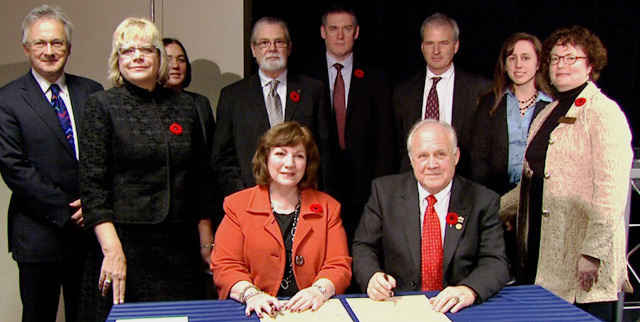 Our mission: To work collaboratively with all levels of government and the private and non-profit sectors to increase the supply of rental housing in Canada.

Media Release – November 9, 2011 [PDF]
Why this Coalition?
In Metro Vancouver, rental housing estimates based on population growth show a demand for approximately 6,500 rental units per year. At the same time, rental housing construction is and continues to be at historic lows, with an average of under 1,000 units being built per year, which is well under 10% of total housing starts. Rental vacancy rates are also consistently low, averaging about 1.3% over the past 10 years. Not only do we have the highest rents in the country, but the lack of affordable rental housing is having an impact on the ability to attract and retain a talented workforce.
In 2011, Metro Vancouver brought together key stakeholders from local government plus the non-profit and private sectors to talk about a rental housing strategy for the region. Those present agreed that rental housing is critical to the social and economic well being of the region and not enough was being done to stimulate rental housing development.  Many local (and national) stakeholders have been advocating for specific tax changes or other actions to stimulate rental housing for years without success. We realized that a any voices joined together carrying a single message.  The result of the meeting was agreement to join forces and agree to a platform of actions to stimulate rental housing development that we can advocate to senior governments for.
This sentiment resonated not only with local mayors and council, but with other stakeholders in the housing sector including non-profit and coop housing providers, tenant organizations and our local credit union. From that one evening meeting, the Canadian Rental Housing Coalition was born. Its platform of actions has evolved into a Charter and the Coalition is now actively seeking national expansion to advocate for senior government action to increase the supply of affordable rental housing.
Support Our Efforts
We invite local governments, advocacy groups, business associations, non-profit organizations and public figures to endorse the Canadian Rental Housing Coalition Charter to strengthen our call for government action. Endorse the Charter
Contact Us
info@rentalcoalition.ca